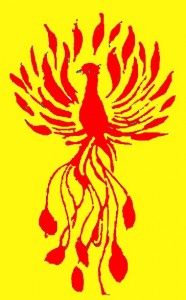 Thanks to the Art Group for the original artwork
– all I did was some computer image processing to "lift" the image from its background. The image is now used in its black on white form on the Newsletter front page,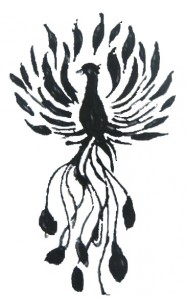 and in its white on blue form  on the website header.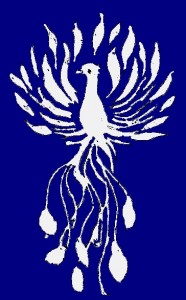 It was also used in its white on black form on the 25th Anniversary cake.
John Wilcock