Longer Walks
As COVID19 restrictions are being eased we will now be meeting in Wildwood Car Park at 09:30 (unless the individual walk specifies a different time) so that we can restart car sharing. 
Walkers needing lifts should meet in Wildwood Car Park before the specified time and wear/not wear masks as the driver requests. 
If anybody wishes to go directly to the start then they should contact the walk leader for car park details. 
RAMBLES
Various days, up to 9 miles, usually packed lunch required.
Meet at 9.30 at Start Wildwood unless stated otherwise.
Tues 28th Sept, 8 miles, Barleston and towards Trentham. Parkland, fields, woods and maybe mud, David & Vivien (253862), 10:00 Barleston Green Car Park
Tues 12th Oct , 8 miles, Hanchurch, John F (256423) 
Tues 19th Oct
, 8 miles,
Hixon – Millennium Green figure of 8, David & Vivien (253862) 
Tues 26th Oct, 8 miles, Eccleshall, Chris & Marian (01889583363, 661566) 
Tues 9th Nov, 8 miles, Denstone to Croxden, Tim (07860454359) 9:15 Wildwood 
Tues 16th Nov, 8 miles, Canal Side and Hixon, Jane (07771791339) 
Tues 23rd Nov, 8 miles, Hopton, Rod (662486) 
Tues 30th Nov, Cannock Chase, Meryl (604374) 
Tues 7th Dec, Half day 4½ mile, XMAS LUNCH at Ingestre Golf Club, John & Margaret (251926) 
Not a normal walking Tuesday but  Reserve this date Details to follow in October and subject to any restrictions at the time.

Other dates TBA     
Rawnsley Hills Cannock Chase July 2021
Wheaton Aston Walk June 2021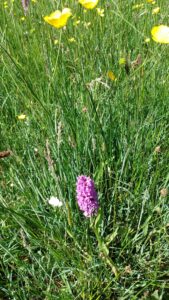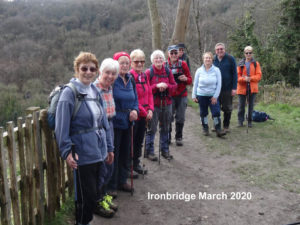 Frogall Wharf Consall and the Devils Staircase April 2019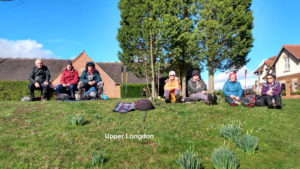 Click the links below to see archive photos from the past.