SWPAC Shorter Walks Schedule to Dec 2020
We hope to start the short walks program from September if government rules allow.
Organised by Tim Gray 07860 454359 Please meet at Wildwood car park at 9.30 with suitable outdoor shoes and coat. A flask of tea or coffee and a light snack is also recommended.
We will try to avoid car sharing so please contact myself or the walk leader to determine the parking location if you wish to meet at the start.
Date                        Place                   Length                         Leaders
Monday 7th Sept, Wildwood 3 miles, Lanes and paths, Carol P 602304
Monday 21st Sept, Wolsey Bridge 3 miles with optional extra 2miles, Paths and field tracks, Jane and Maureen 07771 791339
Monday 5th Oct, Hednesford Hills 4 miles, Field tracks and forest paths, Norman H 257278
Monday 19th Oct, Hopton and Salt 3.5 miles, Fields and tracks, Margaret & Jennie 661129
Monday 2nd Nov, Stafford Castle 3.5 miles, Field tracks and forest paths, Tim G 07860 454359
Monday 16th Nov, Walton on the Hill, 4 miles Paths and lanes, Meryl S 604374
Monday 7th Dec, Satnall Hills and Shugborough, 4 miles, Field tracks and forest paths, John T 609018
Tim Gray.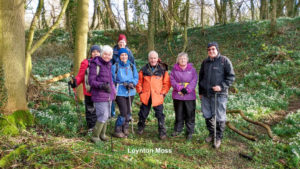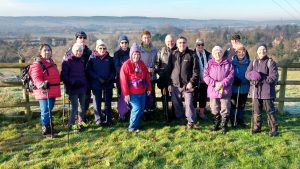 Short walk group photo Rugeley January 2020, Tim Gray center right.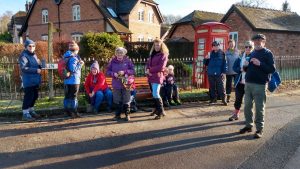 Rugeley walk lead by Maureen and Jane (Center)
3 photos of the Fairoak walk 18.09.17 (Photos by John Tourt)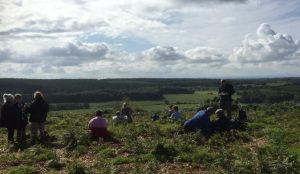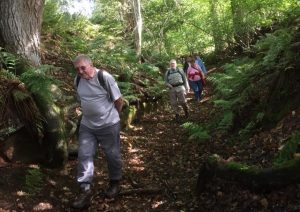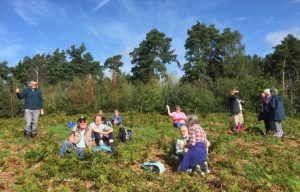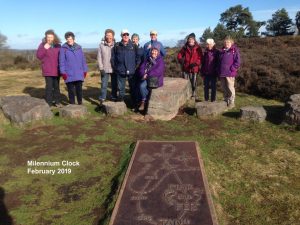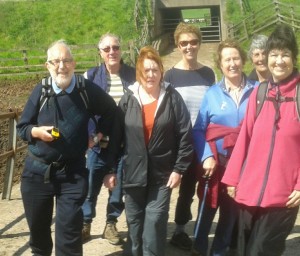 Members of the Shorter Walks Group on the Teddesley, Dunston and Acton Trussell walk 11.05.15 (Photo by Pat Wilkinson)