SWPAC Shorter Walks Schedule
Organized by Tim Gray 07860 454359. Note, During the Covid19 restrictions we will not be meeting at wildwood as we are not generally car sharing. Please meet at the start location determined by the walk leader ready to start the walk at 9.45, with suitable outdoor shoes and coat. A flask of tea or coffee and a light snack is also recommended.
Monday Oct 4th, Brindley Heath, 4.5 miles, Tim G, 07860 454359
Parking Marquis Drive Cannock Chase WS12 4PW
Monday Oct 18th, Doxey Marshes, 3.5 miles, Tim G, 07860 454359
Car park at end of Wooten Drive Stafford ST16 1JR
Monday Nov 1st,
Hednesford, 4 miles, Tim G, 07860 454359
Parking at Hednesford Park WS12 1TB
Monday Nov 15th,
Milford and Brocton, 4 miles, Meryl S 604374
Parking at Punchbowl car park ST17 0XA
Tues 7th Dec, Half day 4½ mile, XMAS LUNCH at Ingestre Golf Club, John & Margaret (251926) 
Not a normal walking Tuesday but  Reserve this date Details to follow in October and subject to any restrictions at the time.
Monday Dec 20th, Shoal Hill, 4 miles, Tim G, 
07860 454359
Parking at Shoal hill car park Cocksparrow Lane Cannock WS11 1RQ
Monday Jan 10th, TBA
Monday Jan 24th, TBA
Monday Feb 7th, TBA
Monday Feb 21st, TBA
Is anyone able to lead a walk in January or February?
Some photos from our walks in 2021
And 2020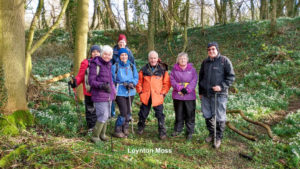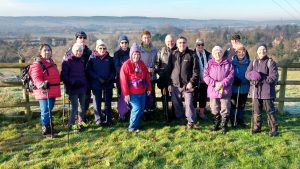 Short walk group photo Rugeley January 2020, Tim Gray center right.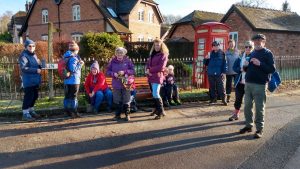 Rugeley walk lead by Maureen and Jane (Center)
3 photos of the Fairoak walk 18.09.17 (Photos by John Tourt)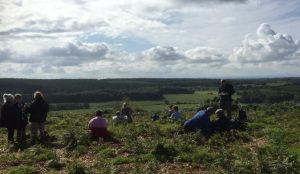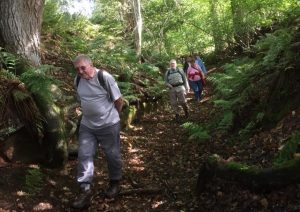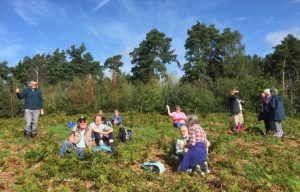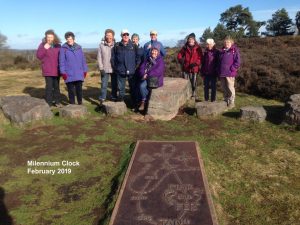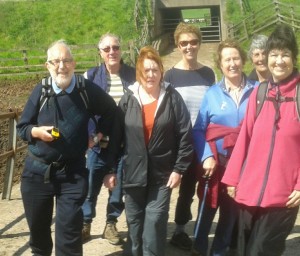 Members of the Shorter Walks Group on the Teddesley, Dunston and Acton Trussell walk 11.05.15 (Photo by Pat Wilkinson)