Regular weekly activity
Day: Friday

Time: 10.00am-11.30am

Venue: Walton Village Hall

Fee: £1.50 per session
Non competitive gentle exercises which are based on Tai Chi, low impact slow motion movements are designed to keep joints supple and improve flexibility. Standing and seated exercises only. i.e no floor exercises.
Wear loose-fitting clothes.
(Membership of Phoenix Walton required before you can attend this activity)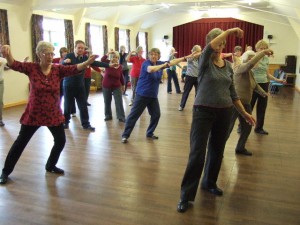 Please note: The group are re-starting on Friday 23rd. July. Please wear a face covering and bring your own drink.
Prue Bradley