My Village Voice…Review of our 25th Anniversary celebration, Page 24
http://myvillagevoice.co.uk/
THE ORIGINS OF THE PHOENIX ACTIVITIES CLUBS
Len Westwood had the idea and encouraged others to turn that idea in to a reality.
In the mid to late eighties a number of over 50's found themselves in the position of either being compulsorily made redundant or had opted to take early retirement.
Len Westwood was a teacher at Stafford College of Further Education where various courses for retirees were on offer. He realised that adults had a lot to give and that developing people's interests and range of activities made for a fulfilling retirement. In 1989 he encouraged a group of retirees to form a club, with Barbara Bradley as Chairman and George Clough acting as Secretary. And so Walton Phoenix Activities Club was formed and has gone from strength to strength over the past 25 years.
Many thanks to Jim Bergin, Phoenix Archivist, for the above post.
Many thanks to Joan O'Dowd for sharing her memories below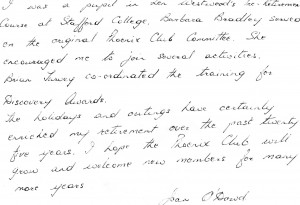 Please click on photos to enlarge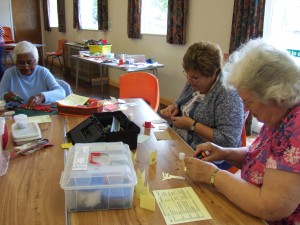 Joan O' Dowd  (above left) is one of our talented members of the Craft Group who meet at the Village Hall every Tuesday afternoon 2pm-4pm.
Many thanks to Joyce Hewitt for sharing her memories below.
Please click to enlarge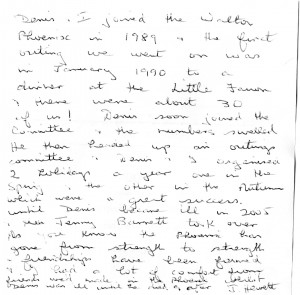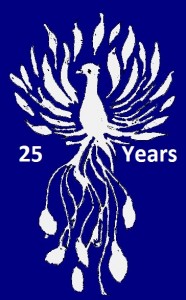 November 8th. 2014 was a special day for our Walton Phoenix Club.
Many of our members celebrated our 25th Anniversary by sharing a day of food, fun and friendship.
Our guests were welcomed with a glass of sherry, followed by a superb two course hot lunch cooked and served by Sheila Sindrey and her team.
During the meal, guests reminisced as they viewed a slide show of photographs of Phoenix members and past events.
A slice of celebration cake (featuring our new logo) was served after the meal.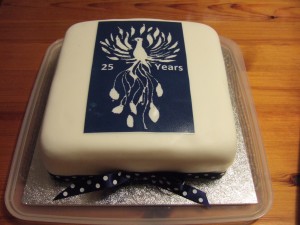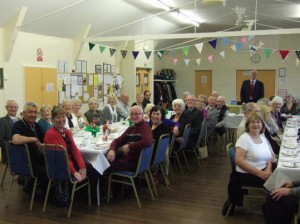 All too soon it was time to say goodbye to some of our lunch guests and welcome friends to our afternoon Tea Dance.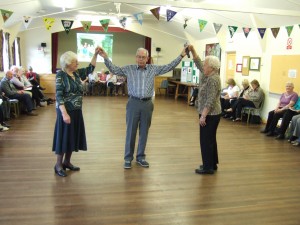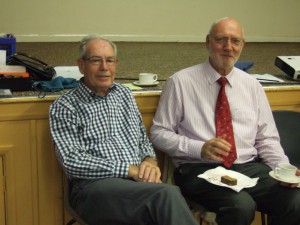 Many thanks to the following people who contributed to the success of the event.
Prue & Geoff Bradley, Jim Bergin, Petula and Geoff Miller, Bob Jenkins
The ladies who joined my 'Great Phoenix Bake Off' team to provide all the delicious refreshments for the afternoon tea: Petula Miller, Prue Bradley, Janet Palmer, Sue Woolley, Margaret Mitchell, and Pat Wilkinson
Last, but not least, a HUGE Thank you to everyone who attended the lunch and/or the tea and joined in the celebrations.
Here's to the next 25 years!
---