WebSite Links
Walton Village Hall
http://www.waltonvillagehall.co.uk/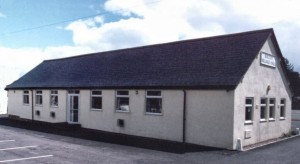 The venue used by many SWPAC activities
Federation Website
Rugeley Phoenix Club
http://rugeleyphoenix.org.uk/
A Phoenix Activities Club similar to SWPAC.
Holmcroft Phoenix Club
http://www.doxeyca.org.uk/dm_phoenix.shtml
A Phoenix club based on Holmcroft Youth Community Centre, Newland Avenue near Graham Balfour School, and Doxey
Penkridge Phoenix Club
http://penkridgephoenix.org.uk
Berkswich Parish Council Website
http://www.berkswich-pc.gov.uk/
Berkswich Parish Council serves the communities of Walton on the Hill and Milford in Staffordshire. Located close to the county town of Stafford and on the edge of Cannock Chase, the parish is home to more than 2,000 people and has highly regarded schools, excellent leisure opportunities and many community and church groups.
The Parish Council meets each month (except August) and dates of upcoming meetings can be found in the news section of this page. Agendas and minutes are also published on this site as well as on the notice boards located around the parish.
Llangollen Internationl Musical Eisteddfod
http://international-eisteddfod.co.uk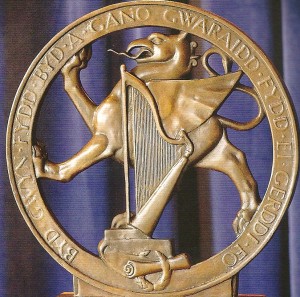 The annual Llangollen International Musical Eisteddfod (LIME) has the motto "Blessed is a world that sings; gentle are its songs".
You may know of the yearly Welsh Eisteddfod with its "chairing of the bard". This exclusively uses the Welsh language, and takes place in a different town in Wales every year.
However, LIME is different in that it was founded after the Second World War, with the object of promoting peace through music. It always takes place in July in a purpose-built pavilion at Llangollen in North Wales, and uses both the English and Welsh languages. This competition attracts a wide range of choirs, dancers and musicians from Europe, USA and other countries. Llangollen is a truly magical experience, with the costumed competitors dancing and singing in the streets, and a wide range of staged competitions and concerts with internationally famous guest artistes.
Computaphile Software Solutions
Computaphile Software Solutions
Computaphile Software Solutions is the Internet Service Provider for the SWPAC website. Contact Brian, our webmaster, for free support to all of our members.
Stafford & District Caledonian Society
Use Google to locate the "Stafford and District Caledonian Society" webpages.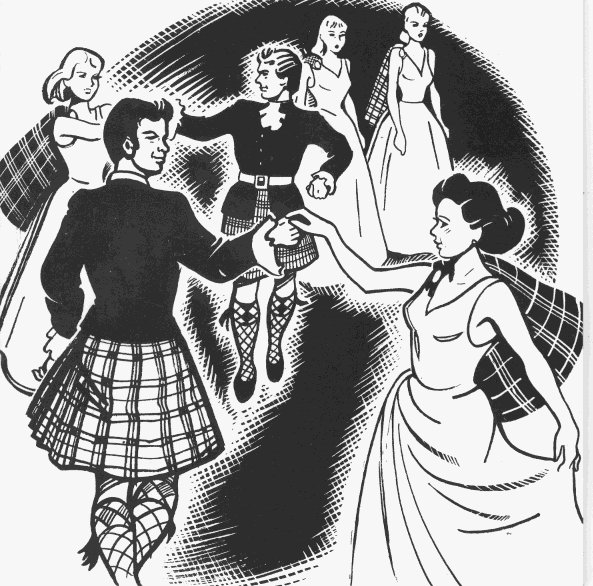 Scottish Country Dancing is a form of social dancing in couples, usually in square sets or long sets, and it should not be confused with Highland Dancing, which is solo dancing over swords, etc. The traditional Scottish country dances were collected and published by the Royal Scottish Country Dance Society, but nowadays many new dances have been written, and the total number of dances probably exceeds 10,000 in number. Conventionally the dances employ a series of figures, such as Right Hands Across, Poussette, Allemande, Promenade, set, cast, etc. (there is some French terminology, arising from the exile of Bonnie Prince Charlie in the French royal circles). In Stafford the local Scottish country dance society is the Stafford & District Caledonian Society. Anybody is welcome to attend 1900 – 2215 on Wednesdays from September to May in the North End Community Centre, Holmcroft Road, Stafford (please note this is NOT the Holmcroft Youth Community Centre, which is in Newland Avenue near Graham Balfour School).
The Wednesday meetings contain three sections (1. Beginners' Classes 1900 – 2000, taught by a Royal Scottish Country Dance Society certificated teacher: complete beginners are very welcome – bring non-slip shoes such as trainers, trousers acceptable for ladies; 2. Standard (easier) social dances 2000 – 2100, followed by a tea/coffee break; and 3. Harder Dances 2120 – 2215).
There is a more formal side to the society, such as the annual President's Invitation Evening with recorded music;  the annual Ball with a live Scottish Dance Band, both held at Stafford Sports College (Risingbrook High School); and the annual Burns Night ritual dinner, piping the haggis, Rabbie Burns songs and poetry, followed by dancing. Kilts are worn only at these formal dances or for demonstrations.
We have about 10 Scottish ex-pats, but the majority of us are welcomed Sassenachs – indeed, there are more Scottish country dance societies in England than there are in Scotland. It is not necessary to bring partners (newcomers are obvious, and you will be amazed how you are approached without previous introduction and asked for a dance). Academic studies have proved that Scottish Country Dancing is an excellent form of physical and mental activity which promotes happiness and well-being.
Why not give it a try? Several SWPAC members are already members of The Stafford & District Caledonian Society. See you on Wednesday evenings in the North End Community Centre, Holmcroft Road, Stafford?
The Stafford Singers
http://staffordsingers.com/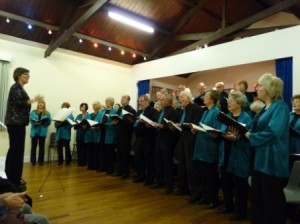 The Stafford Singers – a friendly choir in Stafford with no audition. Do you already sing for pleasure? Do you want to join a friendly choir with no audition? If so, contact The Stafford Singers and come along any Monday evening 1930 at St John's Primary School on Weston Road, Stafford, or contact us via the web at
http://staffordsingers.com
John Wilcock, Webmaster, The Stafford Singers
Stafford Folk Dance Club
http://www.staffordfolkdanceclub.co.uk/
WELCOME TO STAFFORD FOLK DANCE CLUB
Are you looking for a new activity? Come and join us on a Thursday evening at Walton Village Hall Main Road Stafford (ST17 0LD) and try folk dancing. Whether you have already done some folk dancing, barn dancing or are completely new to the folk dance scene, you will be very welcome.You can come with a partner or on your own as there is always a caller to tell you what to do and friendly people to help. The atmosphere is informal with the emphasis on enjoyment. We hope to prove to you that folk dancing is Healthy, Friendly and Fun! Contact: Janet Palmer 01785 661076 or email davidjanet34@btinternet.com
MUSIC WORKSHOPS
These are held on the first Sunday afternoon of the month from September through to April at Walton Village Hall from 2.30 to 5.00 pm. Anyone interested in playing folk music is welcome to come along. For more information telephone Liz on 01785 614613 or Gordon on 01785 662398