Group photo
At the Annual General Meeting on October 3rd. 2016 , members were asked to vote for four of the following charities to support for the next twelve months:
MASE (MONTHLY ALZHEIMER'S SUPPORT EVENING)
MIDLANDS AIR AMBULANCE
KATHARINE HOUSE
HOME START
DONNA LOUISE TRUST
STAFFS WILDLIFE TRUST
Members voted to continue to support KATHARINE HOUSE, STAFFS WILDLIFE TRUST, MIDLANDS AIR AMBULANCE and replace HOME START with DONNA LOUISE TRUST.
Please click on the links below for more information:
http://www.donnalouisetrust.org/
http://www.midlandsairambulance.com/
http://www.staffs-wildlife.org.uk/
Money will be raised through raffles at Social Events/Coffee Mornings with the first £50 raised given to each charity in rotation

.
Event

Date Donation Charity

Afternoon Tea April 2019 £575.40 Midlands Air Ambulance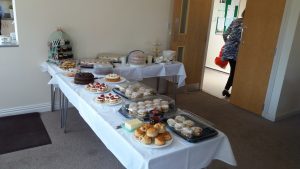 The ladies from the Line Dancing Group were ALL Star Bakers! (above)
Christmas Concert December 2018 £130 Staffs Wildlife Trust
£130 Katharine House
£130 Midlands Air Ambulance
£130 The Donna Louise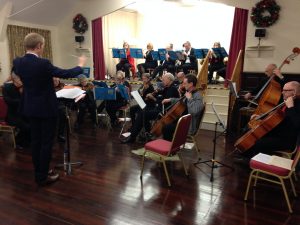 Coffee & Cake Morning October 2018 £749 The Donna Louise
Coffee Morning April 2018 £87 Katharine House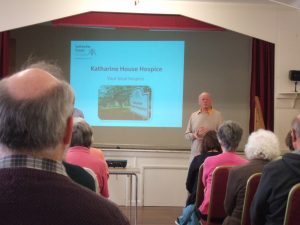 Coffee & Quiz Morning April 2016 £50 (Raffle) Staffs Wildlife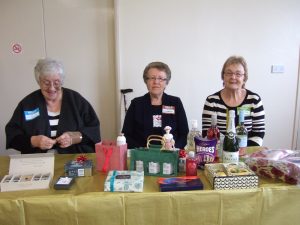 Eunice, Elizabeth & Sheila selling Raffle tickets
Text Santa December 2015 £28

Members of The Gentle Exercise Group (above) supported the
2015 TEXT SANTA FUNDRAISING APPEAL in December.
Christmas Concert December 2015 £50 (Raffle) Katharine House
£50 (Raffle) Staffs Wildlife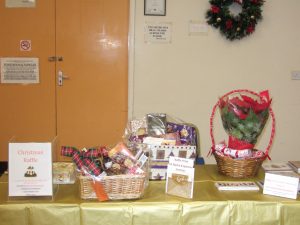 Raffle prizes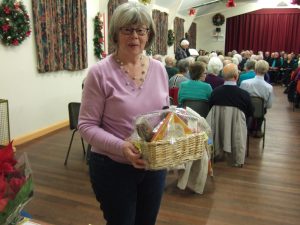 Ann Walthorne won a Christmas hamper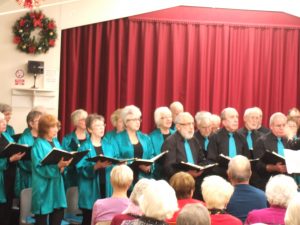 The Stafford Singers (above)
GENTLE EXERCISE Group: SHOWING WE CARE!
CARE 4 A CUPPA MORNING, held in aid of the
Donna Louise Children's Hospice.
On June 20th 2014, the ladies of the Gentle Exercise Group arranged to extend their normal coffee break with a cake and a cuppa for Donna Louise. A number of the ladies baked cakes and brought them along. We asked for donations and made a staggering
£81.65.
The Hospice has no funding so every little helps this great charity for children in Staffordshire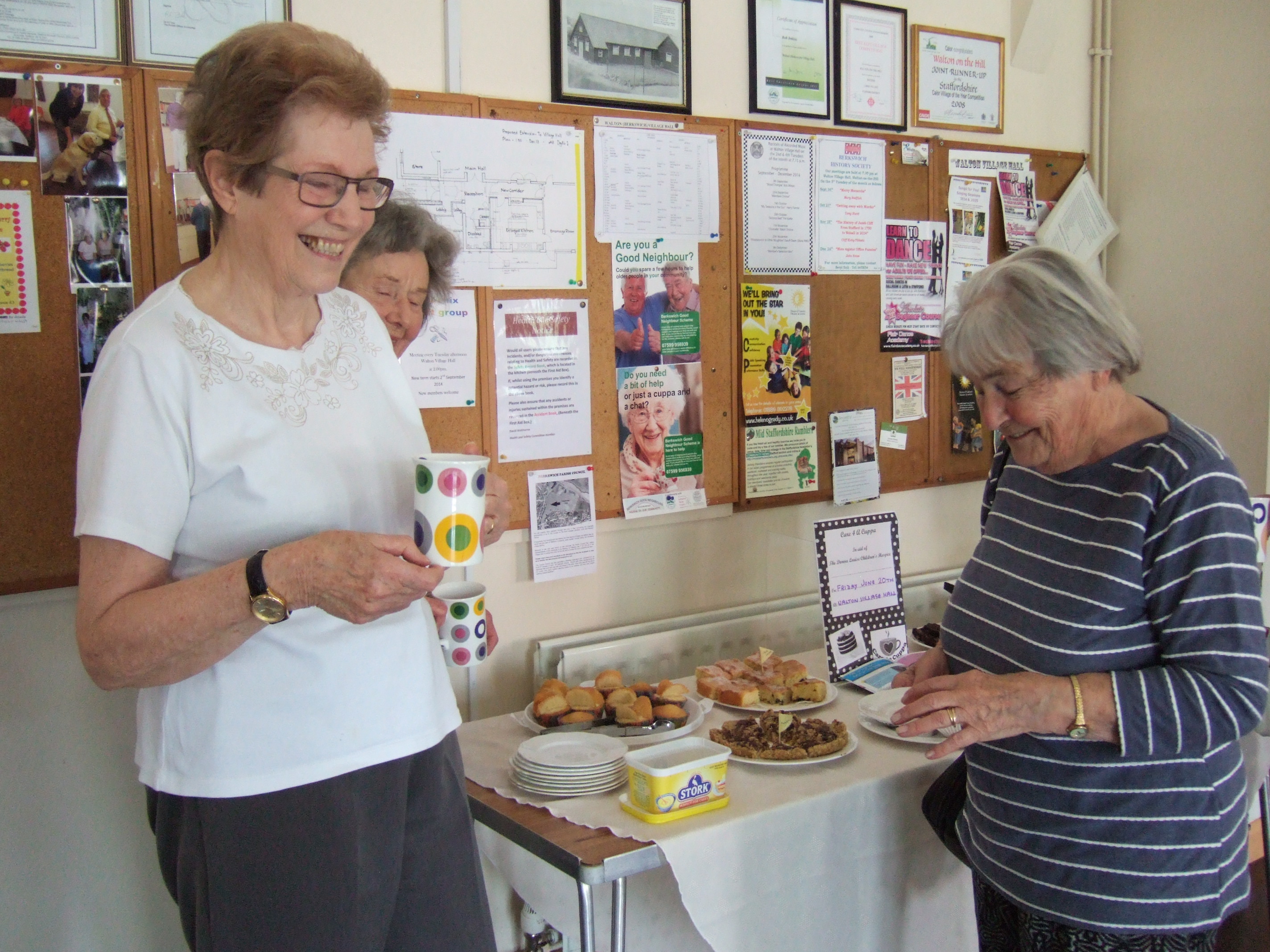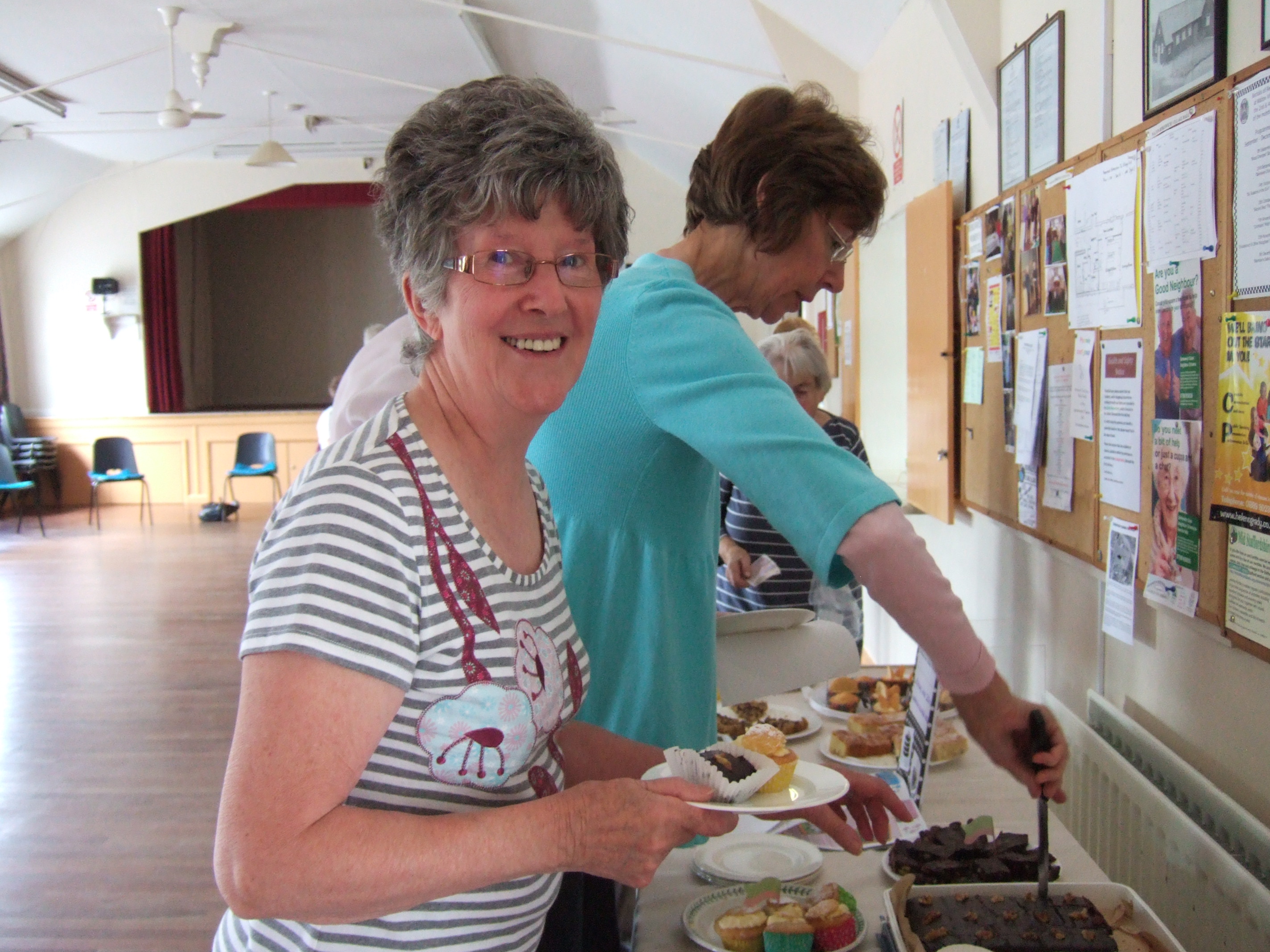 Please click on photos to enlarge