40 members enjoyed a visit to the MORGAN MOTOR COMPANY yesterday.
The guided tour was excellent and we were able to see all stages of the car being built by the Morgan employees at the last family owned, independent car manufacturer in the UK.
How refreshing to see the craftsmanship involved in building a  bespoke sports car using ash, aluminium and leather  and not a robot or a computer in sight!
Please click on photos to enlarge.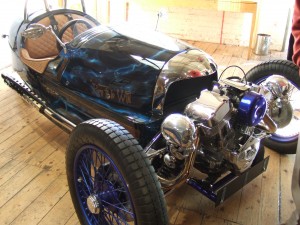 The Grim Reaper (left and below)