Another venue ticked off my bucket list.
Group visits to Highclere Castle are fully booked for 2015 and 2016, so it is thanks to Pat's forward planning (January 2014) that many of our members enjoyed our visit yesterday.
It's hard to believe that only six years ago, the family were facing a £12million repair bill to safeguard Highclere's future. Private events and Weddings did not generate enough income, but thanks to the success of the ITV drama Downton Abbey, the Castle is now a major tourist attraction.
 1200-1500 visitors a day descend on Highclere during the summer months.
On arrival, we enjoyed our morning coffee, and later, lunch in the housekeeper's and steward's rooms, in the basement, which are now converted to a small tea room.
The excellent catering facilities included three tea rooms that all offered a good selection of affordable eating options.
The castle is surrounded by spectacular parkland, gardens (which include a wild flower meadow) and woods which were a welcome escape from the crowds after our tour of the castle.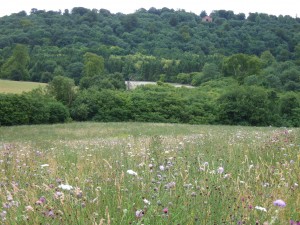 Click to enlarge
The Egyptian Exhibition in the cellars of the castle was an unexpected bonus! The Castle was the seat, 100 years ago, of the 5th Earl of Carnarvon, who famously discovered the Tomb of the Egyptian Boy Pharaoh, Tutankhamun, in 1922 with his archaeological colleague. You can see beautiful replicas of objects from Tutankhamun's Tomb in the Exhibition.
In the Antiquities Room, we saw jewellery, the faces and figures, the beautifully crafted jars and a coffin of a noble woman from 3,500 years ago.
There was plenty of time for afternoon tea and the obligatory visit to the Gift Shop. (or in my case two visits!) for some Christmas shopping and a present for one of my friends in the USA who is a BIG fan of Downton Abbey. How can I admit I have not seen one episode?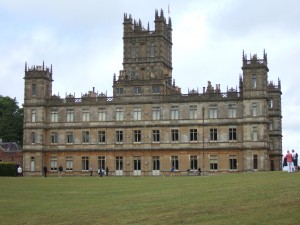 Click to enlarge
Many thanks to Pat Haywood and Mark, our driver for a perfect day out.
A great deal of time and planning goes in to organising our Phoenix outings, so we do appreciate the continued support of our members.
Rose Gwilt