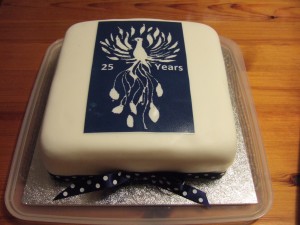 The Celebration Cake
Thanks to Petula and the ladies from the Craft Group for the lovely bunting and poppy themed table decorations which they made for our 25th Celebration.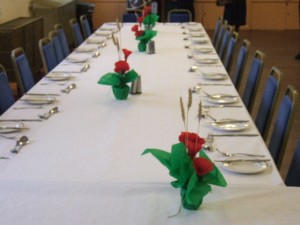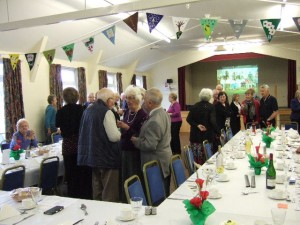 Meet & Greet before lunch (left)
Thanks to Jim Bergin for the above photographs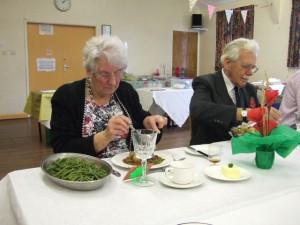 So pleased Doreen was able to join us for lunch. Ask Bob about the carrot story!
My fab lime cheesecake dessert
David & Janet Palmer with friends (below)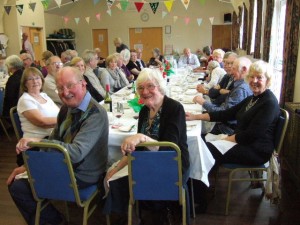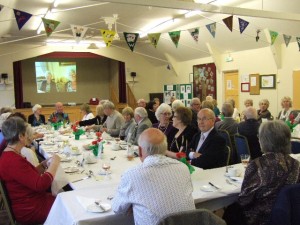 A warm welcome to our new friends, Janet & Patrick McGurk (left) 
This has to be one of my favourite photos taken at our 25th Celebration Lunch
Arnie, Arthur & Lou sharing a joke (below)
This photo expresses perfectly the reason I was keen to accept the position of Events Organiser. It's all about our members having fun.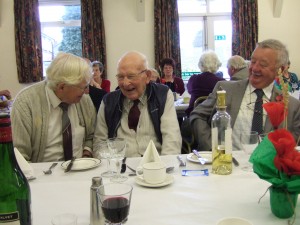 Thanks to Jim Bergin for the photo below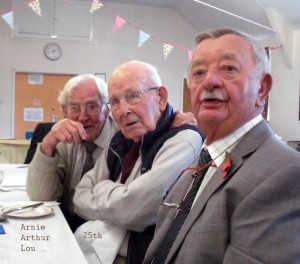 The celebration continued after lunch when lots more Phoenix friends joined us for an afternoon of Tea & Cakes, Quizes and dancing.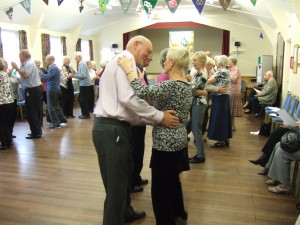 Our Chairman, Alan Green (above) rehearsing for Strictly! Name of your partner please Alan?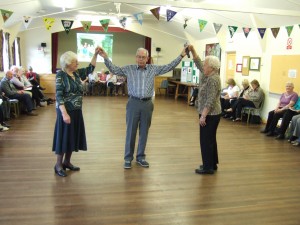 Palmer, Geoff Bradley and ? name please? (left) Love the bunting!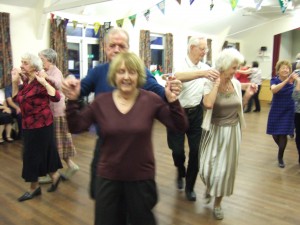 Vicki & MIke Lewis (left) joining in the fun.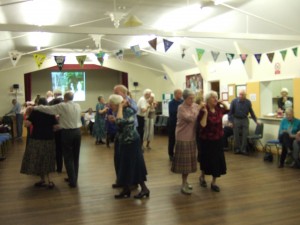 Take to the floor. The party is in full swing"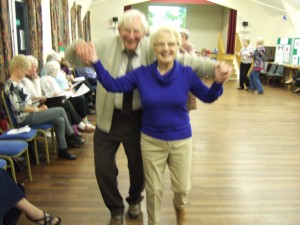 Everyone loves our Arnie & his dancing partner Pat Wilkinson (above)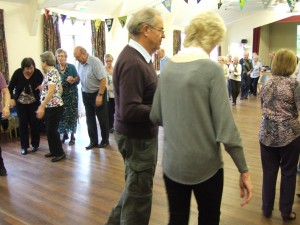 Margaret Mitchell above (one of my Phoenix bakers)
Bring on the bakes
Petula Miller continues the Poppy theme on her delicious cakes
The 'vintage' bakes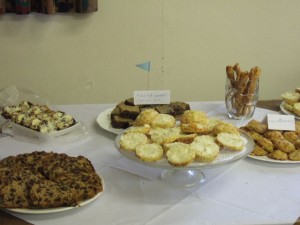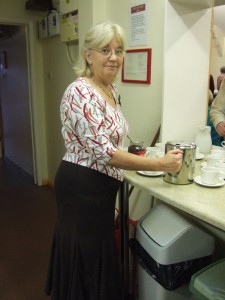 Thank you so much to the Kitchen Team, Petula, Sue, Phil, Liz & Neil. You are all STARS! *****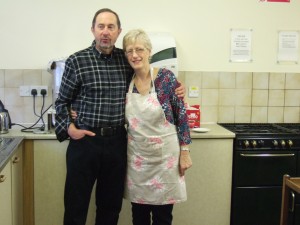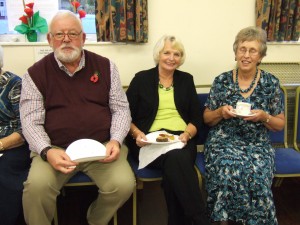 Prue Bradley & names please? (above)) enjoying a much needed tea break
Janet and David Palmer  (below)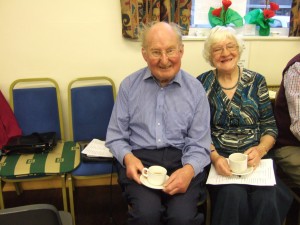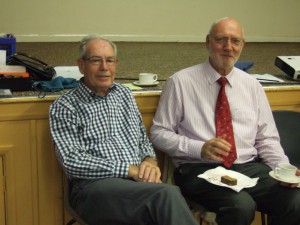 Caught in the act (is that cake?) Mr Chairman. Mr Entertainment, Goff Bradley 
Harry & Pamela Hill and
Janet & Patrick Mc Gurk (right)enjoying tea.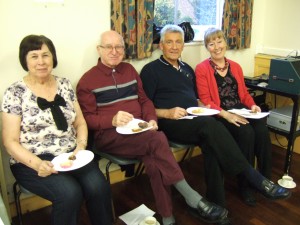 Well done ladies! Prue presents prizes to the prize winners. (below)
  From left to right , Maureen Batty who joined Phoenix at the beginning with Len Westwood​'s class , Jean Caldwell , Betty Griffiths and Pat Andrews