THURSDAY Indoor Bowling Group:
Jean Martin has been providing the Thursday Indoor Bowlers with a good selection of refreshments over the past 6 years.
To mark her achievements the Bowlers presented her with Flowers, Chocolates and Card signed by all her friends. Being a very competitive Bowler Jean is remaining with the group.
Thanks for everything Jean, we all wish you a long and happy 'retirement' from the Kitchen.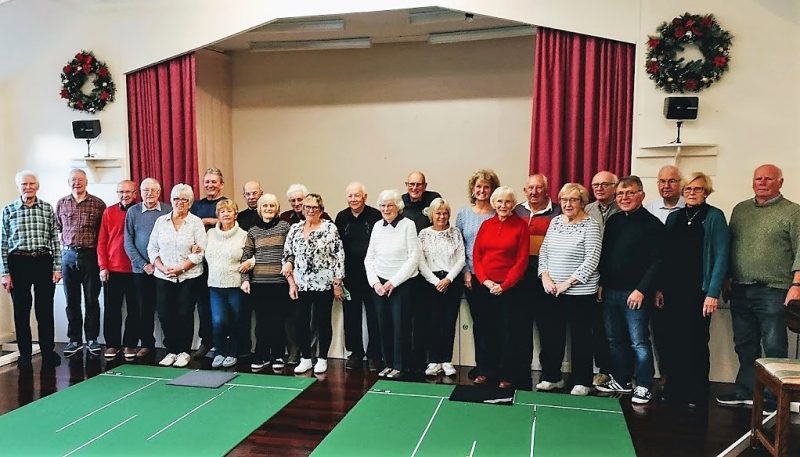 In honour of this event, Jean requested that a percentage of surplus refreshment funds, carried forward from previous years, be donated to the deserving Donna Louise Charity, with the balance being used for the groups Christmas Raffle.
Alan Green. Group Leader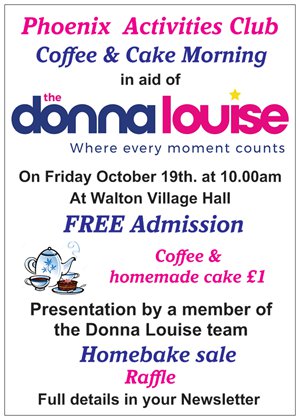 A HUGE Thank you to everyone who contributed to the success of our PHOENIX Charity Coffee Morning on October 19th.
Bill Barber and members of The Art Group

The furniture team

Members who donated bottles, cash, toys, gifts, preserves & home bakes

Our photographers, Jim & Ken

The Refreshment team

The ladies folding raffle tickets

Members who attended the event

And my 'Partner in Crime', Kathy Turner, for her support in planning and organising the event.
The total amount raised for our local charity,
THE DONNA LOUISE
Was an amazing £734.00!
A special Thank you to the members of the GENTLE EXERCISE GROUP who gave generous donations for the raffle prizes, baked cakes and hosted the event with so much enthusiasm.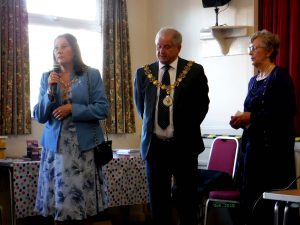 Sue & Marie having fun selling tickets for the Bottle Tombola. (below)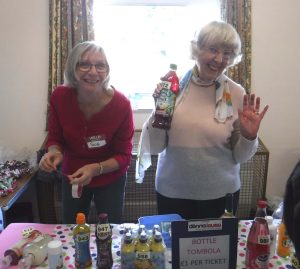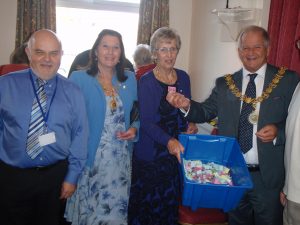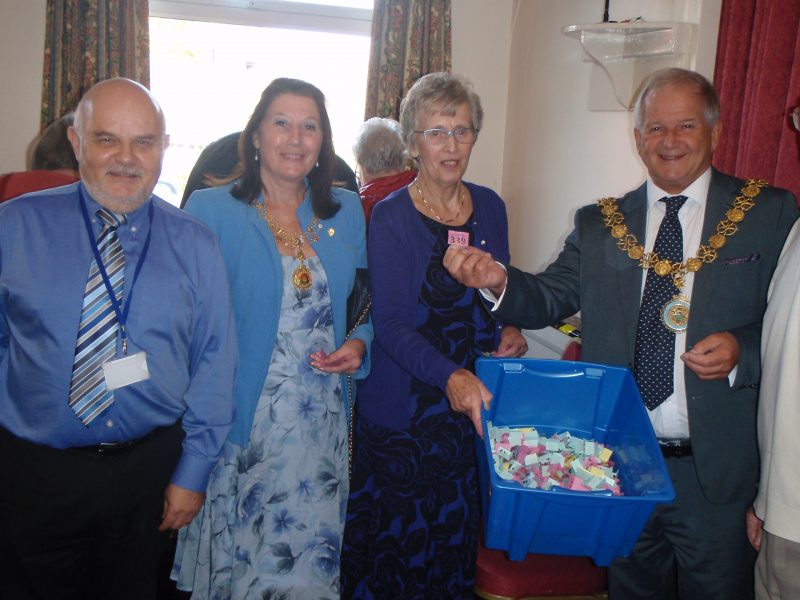 THE COLOR PURPLE – BIRMINGHAM HIPPODROME, THURSDAY 18th JULY 2019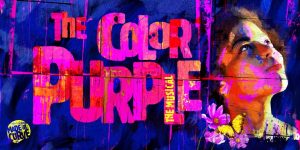 TONY AWARD WINNING SMASH HIT BROADWAY MUSICAL The Color Purple is the inspiring musical based on the Pulitzer prize winning novel by Alice Walker. This unforgettable story told over the course of 40 years follows tormented heroine Celie as she journeys through joy, despair and hope in her own personal awakening to discover her unique voice in the world. With a profoundly evocative score drawing inspiration from jazz, gospel, ragtime and blues. This moving family chronicle set in racially divided southern America celebrates life, love and the strength to stand up for who you are and what you believe in. The seats are in the stalls for the matinee performance.
Full details and Booking slip will be included in the NOVEMBER edition of your Newsletter
BOOKING DEADLINE: Friday 30th November.
Good news!
Please see the following message from Janet Palmer.
Dear Members
I am pleased to announce that the Singing for Pleasure Group will be able to restart on the third Wednesday morning of the month starting in September under the leadership of Carol Wilkes and with Zoe Bonnell as pianist. The dates will be 19th September, 17th October, 21st November and the 19th December from 10 am to 11.30 am.