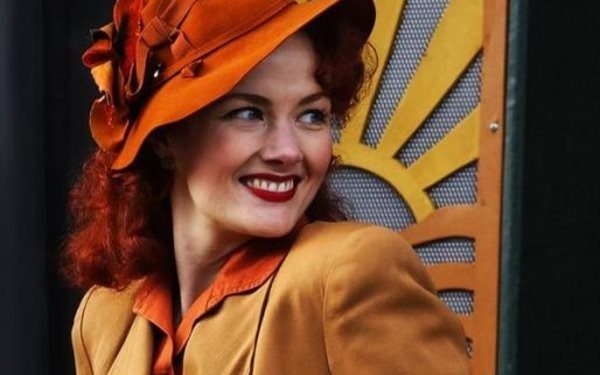 History Group, December 4th 2019
Our members enjoyed a talk and presentation about vintage fashion by Joanne Massey.
Joanne says her obsession with the 1950s began as a teenager, when she loved to watch old movies. Joanne and her husband, Kevin enjoy living in the past in a recreation of a 1950's home near Rugeley. Joanne shared her memories of her friendship with Lady Bagot of Blithfield Hall, who gave her some of her handbags from Harrods. The vintage collection included evening wear, knitwear, day dresses, a stunning dressing gown, with shawl collar, coats, jackets, gaberdine suits and six pairs of superb leather shoes which were stored in a vintage suitcase with separate compartments. Many of the garments were purchased in the USA. Others were sourced from the internet and charity shops. Joanne shared her stories and her passion for vintage fashion with enthusiasm. We were remided of the superior quality of vintage garments, unlike the unethical, short lived, poorly made clothing and accessories on sale today.