' As Captain of the Phoenix A Crown green bowling team I would like to congratulate everyone in the team for their support and achievement of winning the second division trophy for the second time and congratulations to Phoenix D for a hard fought battle and becoming runners up.'
After 4 years of Captaincy I will be handing over to Mike Bosson for the 2017 season.  I am sure he will do a fine job of running the team but I will still be there to give him any support he needs.  
Barry Dunn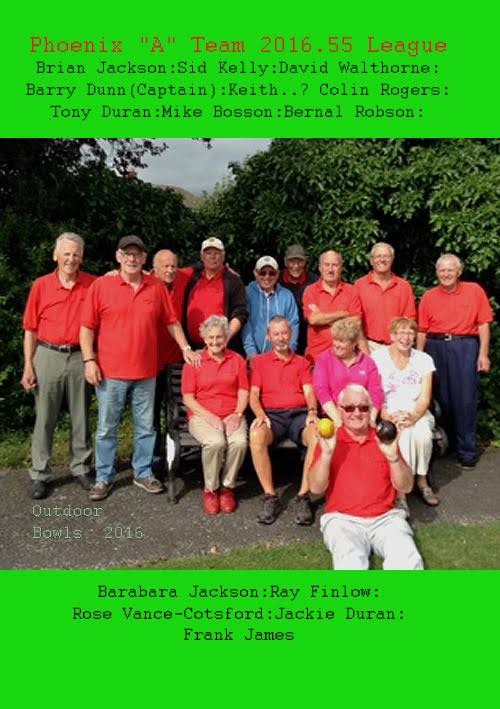 The victorious Phoenix "A" Team promoted to the First Division of the 55 league,2016.
  Information and picture supplied by David Walthorne.