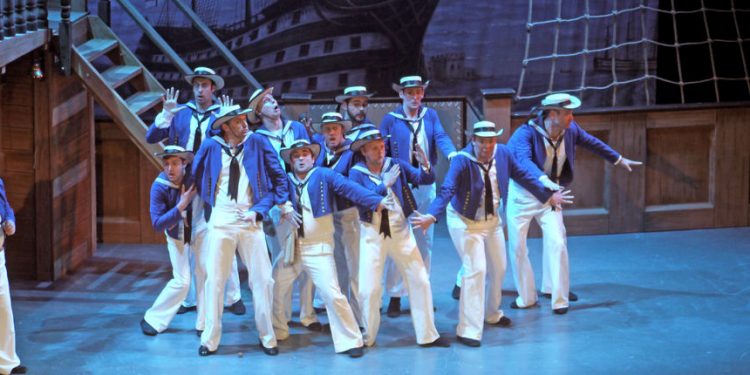 Michael has secured seats for the 2.30pm performance at Buxton Opera House.
The National Gilbert & Sullivan Opera Company set sail on the HMS Pinafore in a hilarious, brand-new production of this all-time favourite directed by Rachel Middle.
Richard Gauntlett stars as the pompous Sir Joseph Porter, First Lord of the Admiralty who arrives onboard with plans to marry the Captain's daughter Josephine. Josephine, however, has other plans and is soon plotting to elope with lowly sailor Ralph Rackstraw.
Uplifting entertainment in all its British silliness.
Booking slip is included in the February edition of your Phoenix Newsletter.
Early booking is essential to avoid disappointment.